How To Prepare For Campus Placements Engineering?, Campus placement is an event conducted by many companies to select candidates for their company. The process of campus placement begins with the notification of the vacancies in the company. Many students apply for these posts and the company shortlists the candidates based on their academic performance and other parameters.
The final selection of the candidates is done in the campus placement process where the candidates are interviewed and tested. It is an opportunity for the students to show their talent and skills in front of recruiting companies.
Campus placement also helps the students to get an idea about the working environment in different companies. In today's article, we will tell you about How To Prepare For Campus Placements Engineering? So that you can also be selected for placements.
How To Prepare For Campus Placements Engineering?
Perform Well In Academics
Campus placements are an important aspect of a student's academic career. It is the dream of every engineering student to get placed in one of the top companies. The competition to get placed in these companies is very tough. The students who perform well in academics are more likely to get placed in these companies.
The companies usually look for students who have good academic records and also have some extra-curricular activities to their credit. The students who have done well in academics and have participated in co-curricular activities are more likely to be selected for the campus placements.
Engineering students can increase their chances of getting campus placements if they perform well in academics. They should also focus on their studies and try to get good grades.
Attending workshops, participating in events, and networking with industry professionals can help you improve your chances of getting placed. It is also important to keep track of the latest happenings in your domain and stay updated with the latest technologies.
Aptitude Tests
Aptitude tests help measure a person's problem-solving ability, logical reasoning, data interpretation skills, etc.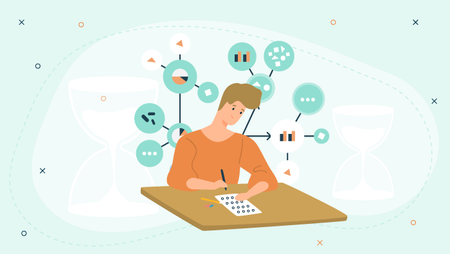 Campus Placements Engineering uses aptitude tests. The tests are designed to measure a person's potential to do well in a certain field. Engineering companies use aptitude tests to measure the candidate's basic knowledge of the subject.
They help companies to assess the potential of candidates and identify the best talent. Engineering students need to be well-prepared for aptitude tests.
An aptitude test is a test designed to measure a person's ability to learn. Aptitude tests are used in education and employment settings to determine which careers or academic programs a person is best suited for. Aptitude tests can help people To Prepare For Campus Placements in Engineering, and also can help them improve their thinking.
There are a number of resources that students can use to practise for aptitude tests. Several online engineering preparation portals offer To Prepare For Campus Placements Engineering and some tests. Students can also take online courses to improve their skills in problem-solving and logical reasoning.
Aptitude tests are usually based on mathematical problems, logical reasoning, and verbal ability.
Communication Skills
In any organization, good communication skills are essential for success. In an engineering organization, communication is not just about exchanging ideas or conveying instructions; it is also about coordinating work, resolving conflicts, and managing people. In order to be successful in campus placements and in one's engineering career, one must possess good communication skills.
There are many ways to Prepare For Campus Placements Engineering. One can attend workshops and training programs, read books and articles on communication, or attend seminars and conferences. However, the best way to improve communication skills is to practice, practice, practice.
There is no doubt that communication skills are important for campus placements in engineering. However, these skills can be improved by practising a number of specific techniques. For Campus Placements Engineering students didn't know what thing they had to prepare. Most engineers have difficulty with public speaking, writing, and networking.
Once the areas of weakness have been identified, it is important to focus on practising and improving these skills. There are a number of ways to improve communication skills, including attending workshops and courses, reading books and articles, and participating in online forums.
Also, Check, High Paying Jobs Without Degree Or Experience
Group Discussions
It is an important Prepare For Campus Placements Engineering. Most companies use GDs to assess candidates on their ability to think on their feet, work in a team and communicate effectively. However, many students struggle with GDs. This is because they are not used to communicating or thinking in a group setting.
There are a few things students can do to improve their Group Discussion skills. Firstly, they should practice by participating in online forums and chat rooms. This will help them get used to sharing their ideas and listening to others.
Here are some points  that can help to engineer students Prepare For Campus Placements Engineering through GD:
Participate actively and contribute to the discussion. Do not shy away from speaking up.
Listen carefully to what others are saying, and try to build on their points.
Be aware of your body language and tone of voice.
Stay calm and polite, even if others are rude.
Logical Reasoning
Engineering students who improve their logical reasoning skills can be more successful in campus placements. Employers value logical reasoning skills in potential employees because these skills are necessary for critical thinking and problem-solving.
Students can improve their logical reasoning skills by practising puzzles, brain teasers, and other logic-based activities. Additionally, they can take advantage of resources such as online courses and practice tests. Engaging in these activities will help students develop the necessary skills to be successful in campus placements and beyond.
There are a few key things that you can do to improve your logical reasoning skills in engineering. First, make sure that you are well-versed in basic mathematical concepts. You don't need to be a math genius, but you should be comfortable working with basic algebra, geometry, and trigonometry.
 Secondly, practice problem-solving techniques. This can involve working through practice problems or participating in online forums or discussion groups that focus on problem-solving. Finally, stay up-to-date with the latest engineering news and developments.
Quantitative Ability
Though a lot of engineering students feel they are weak in Quantitive Ability, there are a few ways to improve these skills and get good placements.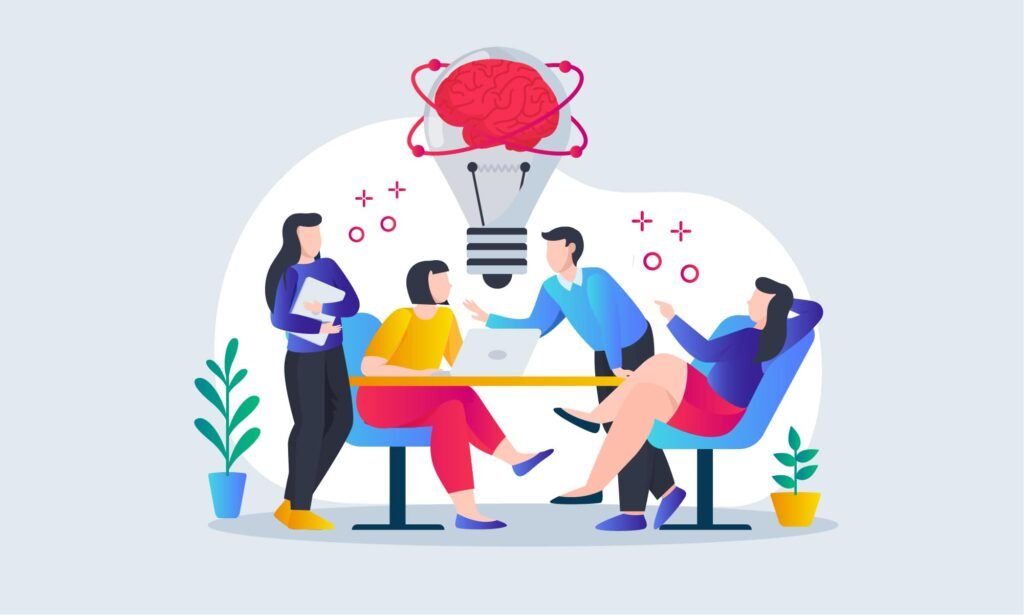 One way to improve your QA skills is to practice problem-solving. This can be done by solving as many practice problems as possible. You can find lots of practice problems online or in textbooks. You can also take online courses or join coaching classes to improve your problem-solving skills.
Each of these five key areas can be improved with targeted practice. Problem-solving can be improved by working through practice problems and puzzles. Campus Placements Engineering can be improved by practising data from the previous year's exam questions and interpretation questions.
Logical reasoning can be improved by practising logical reasoning questions from past exams. Graph reading can be improved by practising graph reading questions from past exams. Numerical ability can be improved by practising
Gain Confidence
Confidence is key to success in Campus Placements Engineering. However, it is especially important for engineering students who are looking to start their careers with campus placements.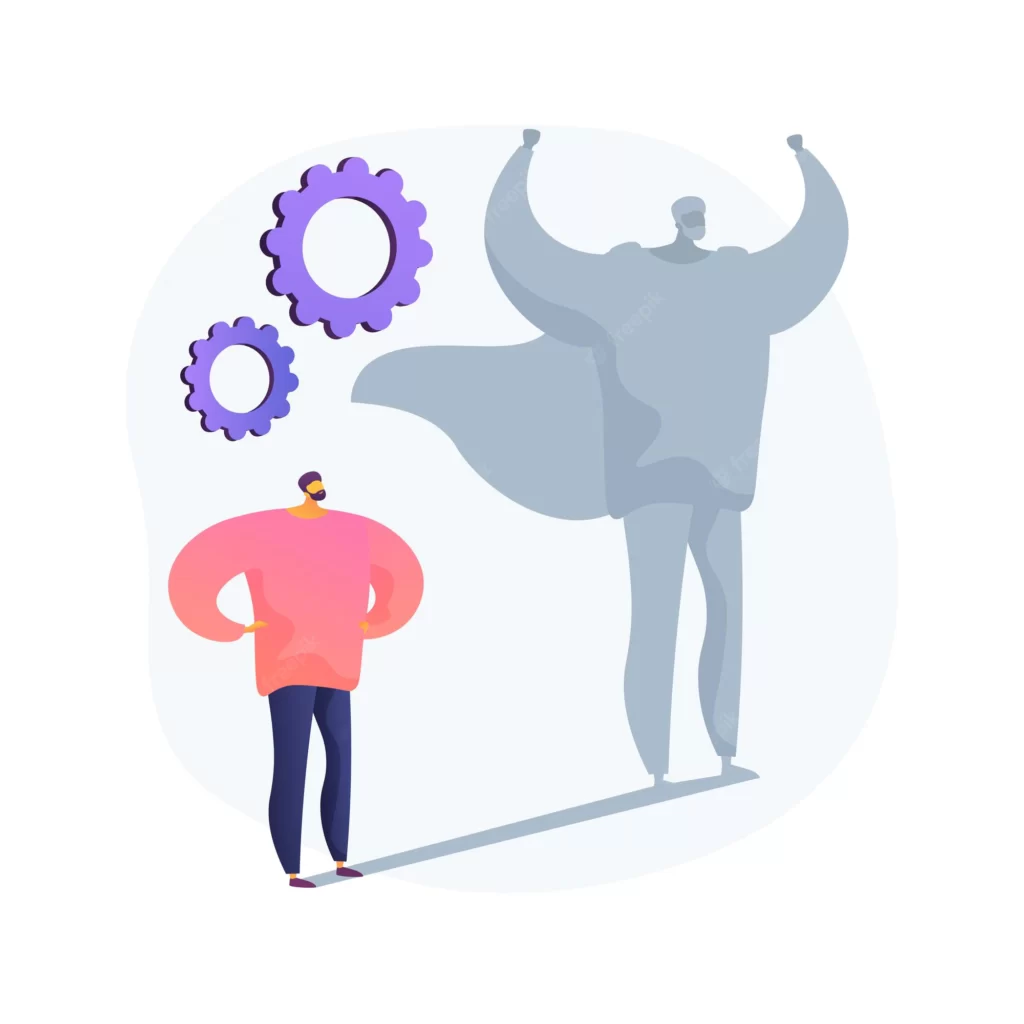 There are a few things that students can do to build their confidence and improve their chances of getting placed. First, they should make sure they have a strong foundation in the basics. They should also focus on strengthening their problem-solving skills.
In addition, students should try to build their self-confidence by practising public speaking and networking.
While this may be true, it does not mean that students who are not confident in their engineering skills cannot get through campus placements. In fact, there are a few things that students can do to gain confidence in their engineering abilities and improve their chances of getting a job through campus placements.
Some simple tips to boost your confidence for campus placements are:
Dress well for the interview. Make sure you are well-groomed and wear clothes that make you feel comfortable and confident.
Arrive on time. Punctuality is a sign of professionalism and shows that you are taking the interview seriously.
Also Read, Fun Jobs That Pay Well
Conclusion
So, these are some of the best tips for How To Prepare For Campus Placements Engineering? Campus placements for engineering students are a great way to start their careers. There are many students who are not able to get a job in their desired field. But campus placements provide an opportunity to work in a company of their choice and get a good salary.
The companies come to the campus to select the employees. The students are interviewed and selected based on their skills and performance in the interview. Campus placements provide a good opportunity for students to start their careers with a good company and get a good salary.
A majority of the students appearing for campus placements are first-generation learners. They are under a lot of pressure to perform not just academically but also in extra-curricular activities.
The students need to start preparing for campus placements right from their first year of engineering. They should focus on academics and also try to build up their skills in areas such as coding, data analytics, etc.
Thank You For Reading, All The Best.
Some Youtube Videos About How To Prepare For Campus Placements Engineering?